Player Workbench
FEATURES: Player Manager and Avatar Designer for D&D 5th edition.
- Everything you need to Create and Manage a character.
- Unlimited Character Save Slots
- XP tracker with Auto Level Up System.
- Export to PDF & XML Functions.
- Hand Drawn Avatars creator with Hair, Skin, Armors and color pallets.
- Scribe your own spellbook with stats, descriptions and Spells Per Day tracking.
- Intuitive Inventory system with images, purchasing, weight and customization.
- Detailed Notes and Location Markers with descriptions.
- Complete dice roller with customizable modifiers and dice colors.
- SMART GUI with Pre-Made combat, save and initiative rolls.
- Hundreds of custom made Magical Items, Monsters and content
Download
Click download now to get access to the following files:
Player Workbench v1.1.zip
276 MB
Comments
Log in with itch.io to leave a comment.
The Ruthless King of Seas Blackbeard - Now Live!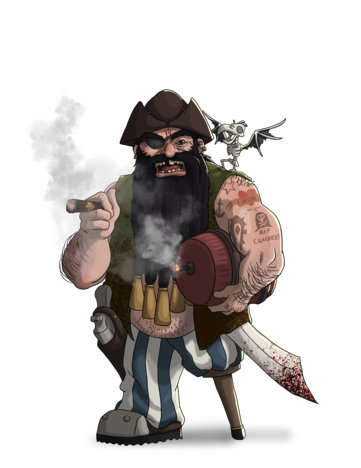 Jeanne d'Arc Joins Player Workbench!